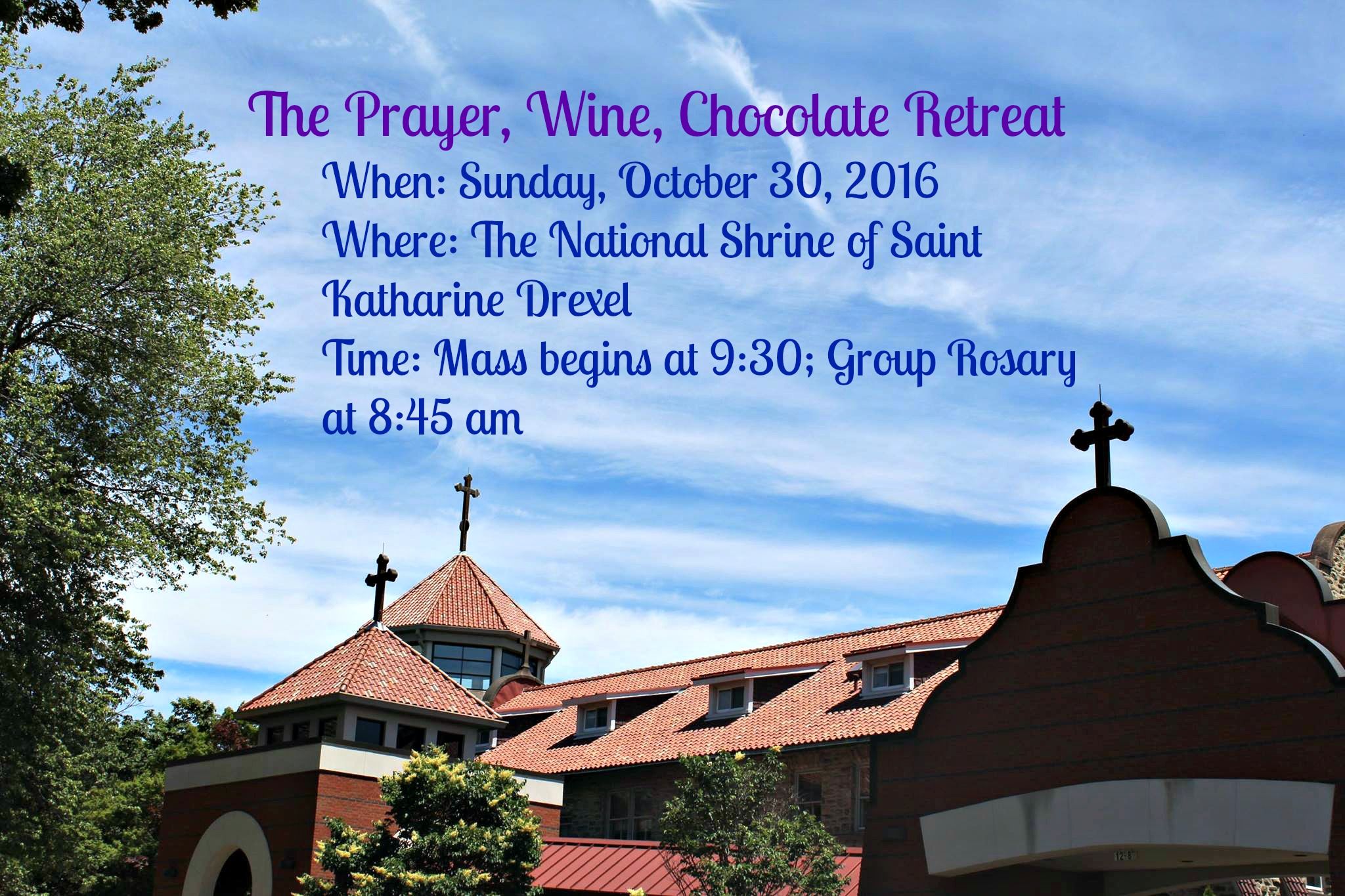 The First Prayer, Wine, Chocolate Retreat is next Sunday, October 30th!
I am so looking forward to spending the day with everyone who signed up – and those of you that will sign up today!  It is going to be a wonderful day of prayer and peace as well as friendship and fun.
Everyone put the Blessed Mother in the window so we have sunshine and perfect weather!
Here is the tentative schedule (all times are approximate):
The National Shrine of Saint Katharine Drexel (click here for directions):
8:45 am (0ptional): Meet at the Shrine; introductions, group Rosary
9:30 am:  Celebration of the Eucharist – Shrine Chapel
10:30 am: St. Katharine Drexel Video Viewing
11:00 am: Personal Prayer time; visit the gift shop; walk the grounds, etc.
12:00 pm: Lunch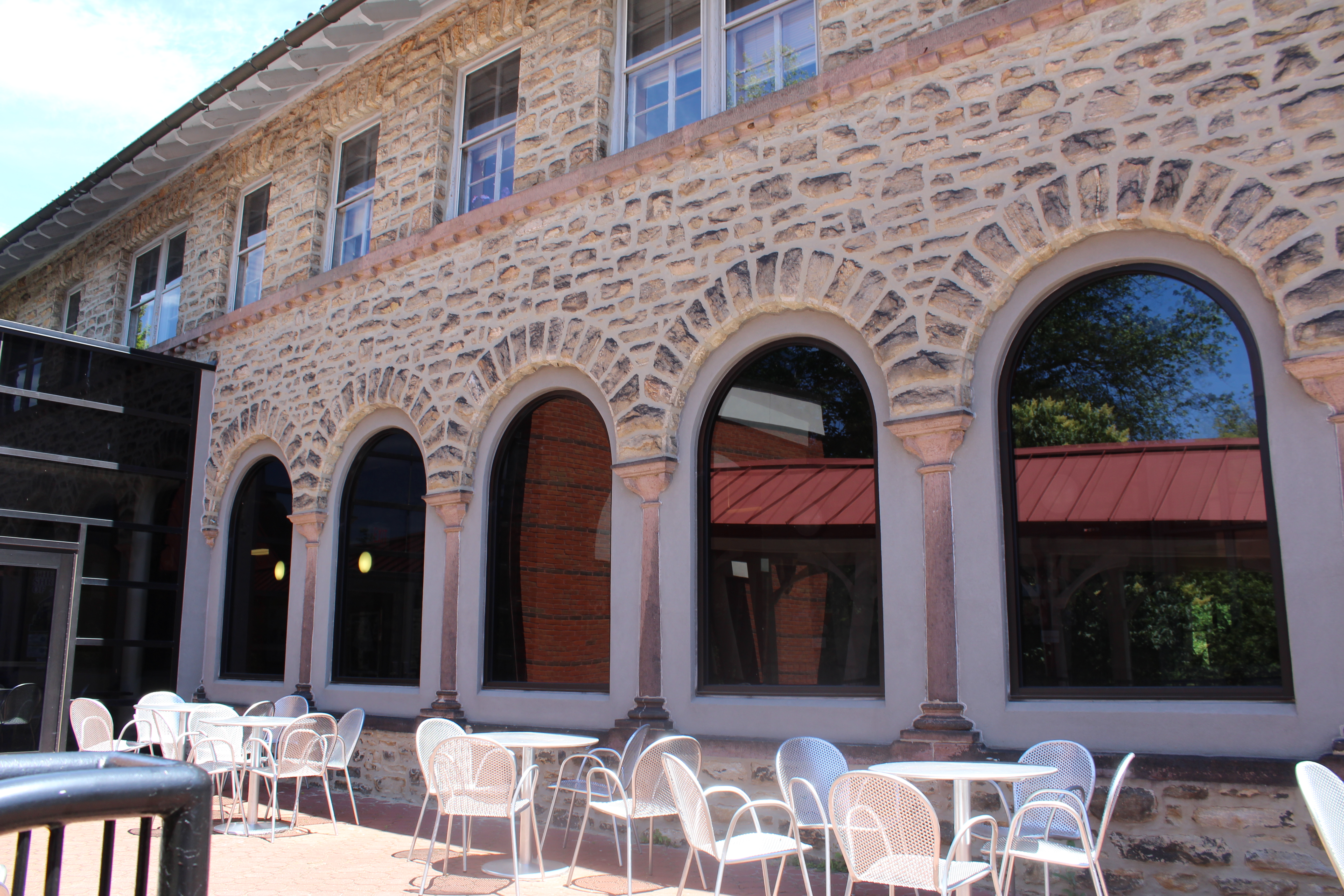 1:00 pm:  Tastings and Tours  will pick up those who registered for the wine tour!
1:40 pm: First stop – Winery #1 (Buckingham or Wycombe)
2:30 pm: Back on the bus; travel to next wine tasting!
2:45 pm: Second stop – Winery #2
4:00 pm: Back on the bus; return to National Shrine of St. Katharine Drexel
4:30 pm: Arrive at Shrine
If you have not signed up for the morning and lunch* now is the time!  Please email me at [email protected]
 I am so excited to pray, eat, talk and sip wine together!  I hope you are too!
*The Shrine director sent me an email saying if you want to bring your lunch, the cost is only $7.00.  If the cost has been an issue – please consider this option!
The cost of the morning and lunch is $17.00.  Please send a check payable to Amy Brooks at:
Amy Brooks
Prayer Wine Chocolate Retreat
P.O. Box 194
Hatboro, PA 19040
The Shrine needs the final numbers on Friday, October 21st.  I will wait until the afternoon to email them.  Please contact me if you or your friends want to come to I can include you in the final count!
Peacefully do at each moment what at that moment ought to be done.  If we do what each moment requires, we will eventually complete God's plan, whatever it is.  We can trust God to take care of the master plan when we take care of the details.

– Saint Katharine Drexel
May the Lord give us an incredible day with Him and one another!
If you can not make the retreat, please send us your intentions and we will pray for you!